About Access Advocates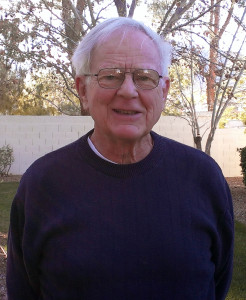 In 2009, after working for 17 years as an architect designing ADA compliant buildings, Hank Falstad created ACCESS "Watchdogs in Wheelchairs". Hank was troubled. More than 20 years since the ADA was signed, over 90% of the buildings still did not meet ADA compliance standards. After years of research, Hank concluded that building owners simply did not want to spend the necessary funds to make their buildings ADA compliant.
As Hank developed his business plan for ACCESS, he was driven to find a solution for getting buildings ADA compliant. Congress knew that the American's with Disabilities Act (ADA) would not work as a voluntary program – it has already been tried. Therefore Congress made the ADA a Civil Right's Law, granting parties with "standing" direct access to Federal Courts.
ADA Building Compliance Advocates
In 2012, ACCESS became Access Advocates, reflecting the need to support the advocacy process with professional accessibility architects. Access Advocates has architects who specialize in detailed ADA compliance audits and detailed ADA planchecks of architectural/engineering drawings. Access Advocates also has more than 20 years of specializing in ADA accessibility compliance, handling nearly every type of scenario and formulating complete plans and solutions for ADA compliance.
A 4-Step Process for ADA Building Compliance
Access Advocates reviews the architectural/engineering permit drawings.
The drawings are sent to the ADA retrofit contractor for pricing.
Access Advocates returns to the site and performs a detailed audit of the retrofit construction.
Once ADA compliant, a certificate is issued and signed by Access Advocates stating that the building is compliance.
This process is how Access Advocates helps you get buildings ADA compliant, one building at a time.
Contact us for more information and find out how you can become part of the Access Advocates program.