QUESTION:
What is the difference between the American's With Disabilities Act (ADA) of 1990 and the ADA Amendments Act of 2008 when it comes to privately-owned buildings and access to public accommodations for people with disabilities?
ANSWER:
The ADA of 1990 wasn't clear and specific when it comes to the legal explanation of public accommodations and services as provided by private business. With the ADA Amendments Act of 2008, we get an expanded definition that includes a better definition of "public accommodation". (See below from  42 U.S. Code § 12181 – Definitions.) We at ACCESS will always start our research looking and reviewing the definition regarding public accommodation:

SUBCHAPTER III – PUBLIC ACCOMMODATIONS AND SERVICES OPERATED BY PRIVATE ENTITIES
Sec. 12181. Definitions
As used in this subchapter:
(7) Public accommodation
The following private entities are considered public accommodations for purposes of this subchapter, if the operations of such entities affect commerce
(A) an inn, hotel, motel, or other place of lodging, except for an establishment located within a building that contains not more than five rooms for rent or hire and that is actually occupied by the proprietor of such establishment as the residence of such proprietor;
(B) a restaurant, bar, or other establishment serving food or drink;
(C) a motion picture house, theater, concert hall, stadium, or other place of exhibition entertainment;
(D) an auditorium, convention center, lecture hall, or other place of public gathering;
(E) a bakery, grocery store, clothing store, hardware store, shopping center, or other sales or rental establishment;
(F) a Laundromat, dry-cleaner, bank, barber shop, beauty shop, travel service, shoe repair service, funeral parlor, gas station, office of an accountant or lawyer, pharmacy, insurance office, professional office of a health care provider, hospital, or other service establishment;
(G) a terminal, depot, or other station used for specified public transportation;
(H) a museum, library, gallery, or other place of public display or collection;
(I) a park, zoo, amusement park, or other place of recreation;
(J) a nursery, elementary, secondary, undergraduate, or postgraduate private school, or other place of education;
(K) a day care center, senior citizen center, homeless shelter, food bank, adoption agency, or other social service center establishment; and
(L) a gymnasium, health spa, bowling alley, golf course, or other place of exercise or recreation.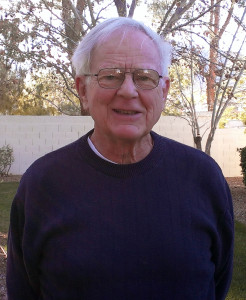 After reviewing the law, it should come as no surprise the types of buildings we're looking for in our quest to expand accessibility and ADA compliance.
Access Advocates uses our ADA architectural skills honed over the last 20 years to help you get buildings ADA compliant, one building at a time. Our services are free to people with disabilities. We want to help you make a difference and get buildings ADA compliant.
Contact us today! Do you have a question for Hank, our ADA expert? Ask him here and he'll send you a private, personal response.
Interested in learning more? Stay tuned as we continue our summer series with new posts detailing the main differences between the ADA of 1990 and the ADA Amendments Act of 2008. We'll be sharing this information over the course of the summer, so check back often!
Comments
comments