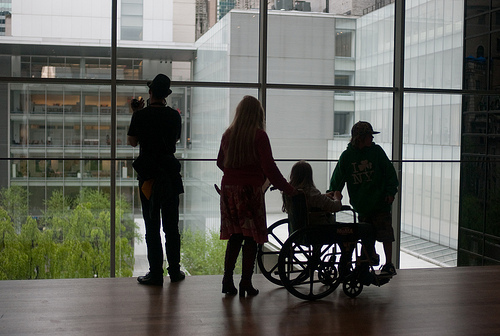 In late June 2013, the Smithsonian Institute made news with the announcement of an exhibit that addresses America's changing attitude towards disability. There is even a section of the exhibit that focuses on the efforts of disability advocates. Although we certainly support exhibits that bring attention to ADA compliance standards, it unfortunately comes at a time when many of America's 17,000+ museums are still lacking in that very area.
Over the years, there have been several laws passed that were designed to improve disabled access to America's museums. Among them are the Architectural Barriers Act (1968), Rehabilitation Act (1973), Americans with Disabilities Act (1990) and the Telecommunications Act (1996). Collectively, they touch on many accessibility issues, including the need to provide the following:
Appropriate signage and auxiliary aids (i.e. TTY phone, Braille signage, closed captioning and large print plaques)
Museum counters and tables that are accessible to wheelchair users (i.e. gift shop cashier area and museum café)
Wheelchair accessible routes to the museum's interior and exterior exhibits (i.e. elevators and wide aisles)
Wheelchair appropriate museum entry and egress (i.e. ramps and power operated doors)
Disabled accessible restrooms and water fountains
Disabled accessible parking lots and sidewalks
Believe it or not, despite almost five decades' worth of disability awareness, there are still museums whose entrances do not meet ADA compliance standards. Of course that's not even taking into account accessibility issues that may continue to exist within the museums' exhibit areas and grounds. Based on May 2013 headlines, some of those non-compliant museums are located in major metropolitan areas. Others are located in smaller cities, towns and villages. Governance of the museums also varies.
So what should disabled museum enthusiasts do when they encounter a problem? We'd suggest contacting us. Our Access Advocates can help you get your local museum to become ADA compliant. To learn more, call 1-702-649-7575 or post a question for our ADA experts online.
Photo courtesy Flickr user Susan NYC
Comments
comments