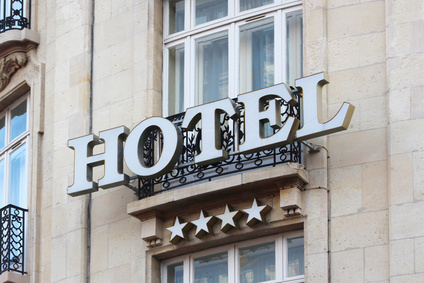 Hotels specialize in customer satisfaction. Reputation is everything and coupling good business practices and better accessibility options for all individuals, ensure customer service is still king in the hotel business.
Next time you stay, ask yourself if the establishment falls under the regulations of Title III of the ADA. As a rule of thumb, public lodging such as hotels, motel, or inns, must comply with the regulations outlined in Title III of the ADA. Establishments who are owner-operated and maintain 5 public lodging rooms or less under the statute do not have to be in compliance with Title III.
If an establishment falls under Title III, there are certain architectural modification that should be made in order to be in compliance with ADA statutes. Here are a few of the regulatory changes that must be made to accommodate people with disabilities:
Creating service animal relief areas
Installing wheelchair access areas
Creating and maintaining wheel chair access ramps
Repositioning shelves for better access
Making cuts in sidewalks and entrances
Rearranging chairs, tables, vending machines, display racks, and other furniture
Repositioning telephones
Adding raised markings on elevator buttons
Widening doors,
Installing full length bathroom mirrors
Installing a raised toilet seat
Removing high pile, low density carpeting
Installing accessible paper cup dispenser at an existing inaccessible water fountain
Repositioning towel rack in bathroom
Remember, it is you who can help people with disabilities through the power of suggestion. Though the government outlines clearly what public lodging establishments must incorporate or modify in order to accommodate all individuals, it is your influence and the hotel's desire to maintain an impeccable reputation with their guests that is key.
Pioneering as the most influential force in advocacy for people with disabilities, the ADA is here to help. Contact us for more information on how together we can make public lodging more compliant.
Comments
comments