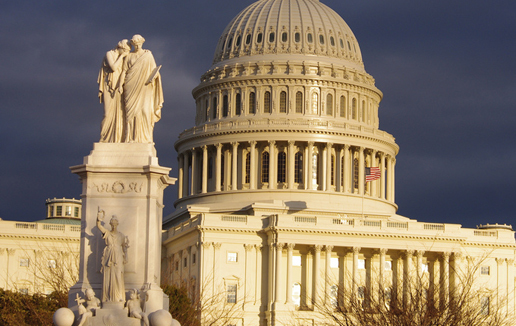 Despite being supported by Republican leaders Bob Dole and John McCain, the Republican Party voted last month to stop the ratification of an international treaty that commits to protect individuals with disabilities.
The treaty was partially modeled off the Americans with Disabilities Act with the purpose "to promote, protect and ensure the full and equal enjoyment of all human rights and fundamental freedoms by all persons with disabilities, and to promote respect for their inherent dignity." It specifically asks parties to raise awareness to "ensure access to roads, buildings, and information" and has historically been supported in a bipartisan way.
That is until now.
Senate opposition seemed to stem from the fear that supporting the international convention would be a threat to U.S. sovereignty, with Senator Rick Santorum indicating it "could change U.S. law." Sen. Jim Inhofe objected to what he called "cumbersome regulations and potentially overzealous international organizations with anti-American biases that infringe upon American society."
Supporters were devastated at the defeat. Curtis Decker, executive director of the National Disability Rights Network, released a statement saying, "These 38 Senators sent the embarrassing and dangerous message to individuals with disabilities in the United States and abroad, that scare tactics and misinformation are all that is needed for the United States Senate to abdicate its leadership role."
Because the convention was so strongly supported by the U.S at one time and has been accepted by 126 other countries, this unexpected about-face from American leaders sends a message to the world—we are now officially on record as objecting to any regulations that protect the disabled.
To learn more about ADA compliance, contact us at Access Advocates.
Image courtesy of Flickr, jessie owen
Comments
comments