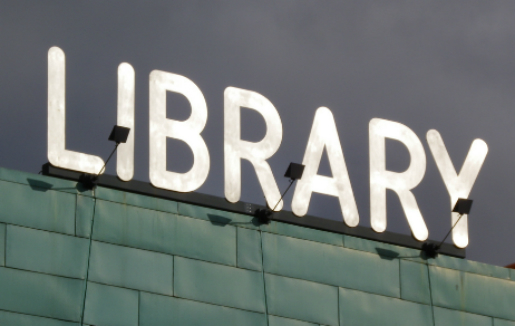 The American Library Association (ALA) has recognized that people with disabilities can often face obstacles to literacy, cultural inclusion and full access to education. Libraries play a big role in the lives of people who have disabilities. Libraries are another resource for enrichment of their daily lives. ADA accessibility compliance is their focus, and this is their policy:
"ALA…is dedicated to eradicating inequities and improving attitudes toward and services and opportunities for people with disabilities."
The ALA focus:
Providing special services
The ALA's emphasis is on ensuring people with disability enjoy equal access to library resources. Libraries are encouraged to provide extended book loan periods, waiver of late fines, longer reserve periods and a host of other special considerations including volunteer readers and sign language interpreters.
Removing structural barriers
The ALA supports ADA accessibility regulations regarding accessible parking, clear paths to the library entrance along with handrails, ramps and elevators. Public conveniences such as restrooms and drinking fountains need to be up to date to or retrofitted to comply with ADA standards.
Stocking accessible library materials
The ALA recognizes the need to provide materials in a variety of formats for people with disabilities. Providing that the modified formats (large print books, for example) do not "fundamentally alter" the traditional services of a library, these services must be made available to patrons with disabilities. Libraries should also stock and integrate reading materials covering the spectrum of information on disability issues and services.
Integrating assistive technology
The ALA urges libraries to work with everyone concerned (vendors, advocacy groups, people with disabilities) to plug into existing technology. The goal is to bring library services in line with the need to accommodate a wide range of disabilities (learning, mobility, sensory, etc.). Library staffers need to be aware of how those technology resources can be used to serve their patrons more completely.
Recruiting people with disabilities
The ALA works with employers to hire people with disabilities as library professionals. Libraries must do everything possible to reasonably accommodate qualified people with disabilities, unless the library can show that such accommodation would impose unreasonable hardship on its normal operations.
Educating professional librarians
The ALA urges that graduate programs in library and information studies include training in ADA accessibility rules, current accessibility issues, the world of assistive technology as well as the needs of the students' future patrons with disability.
Access Advocates is at your service
If you have experienced barriers to conveniently accessing public facilities, contact us and we'll help you make your community ADA compliant, one building at a time.
Photo courtesy ellen forsyth, Flickr
Comments
comments