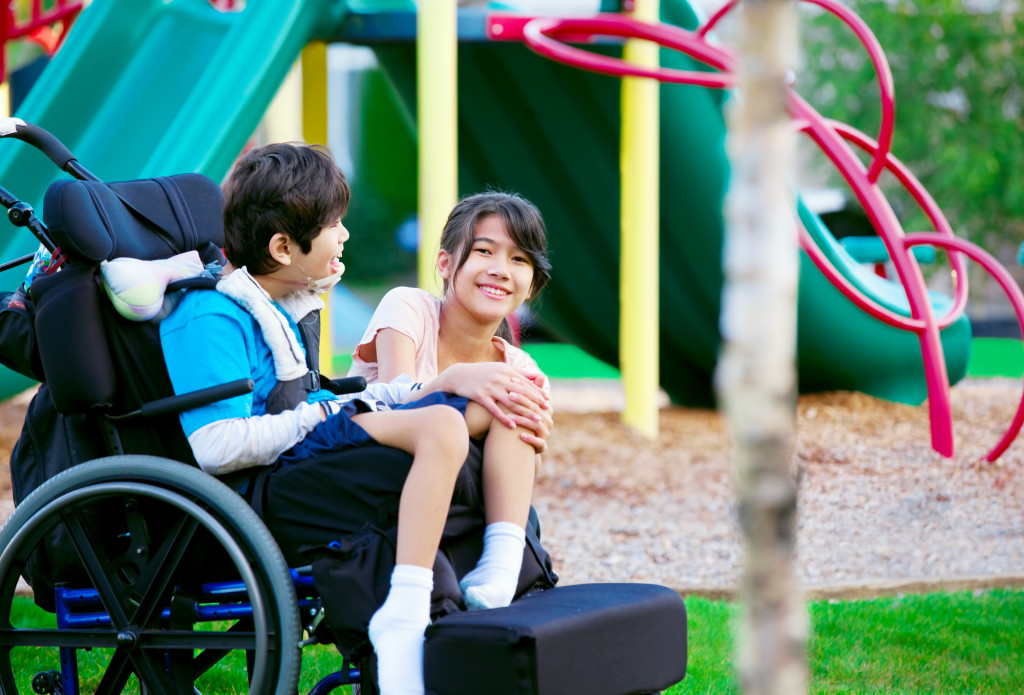 When was that last time you took a really good look at the public play areas that your children visit?
Next time you're out-and-about, ask yourself this key question: Is the play area designed with safety and ADA compliance in mind?
It's a good question to ask, especially when you consider that not every public play area meets those two requirements. Let's take a closer look:
Safety
Organizations like the Centers for Disease Control & Prevention and the Consumer Product Safety Commission keep track of the number of playground related accidents each year. Disappointedly, the number of injuries reported by both groups remains staggeringly high (200,000+). The majority of those accidents are often said to be caused by a lack of upkeep, faulty design and unsafe equipment.
ADA Compliance
As we mentioned earlier, many of America's public play areas are also not in ABA or ADA compliance. Their lack of compliance on both fronts is frequently blamed on the age of the public play area and a lack of funds.
So, what has to be in place for public play areas to be deemed in ABA/ADA compliant? It is clearly spelled out in an updated guide available through the U.S. Access Board. The guide makes the distinction between playgrounds that existed prior to the ADA ruling and those that were built after. That's because the guidelines for each one vary somewhat.
In general, however, the following 7 features should be in place:
Level, appropriate size landings to accommodate wheelchairs
Appropriate wheelchair knee clearance and reach ranges
Accessible pathways to elevated-level play components
Transfer steps, supports and platforms, where applicable
Accessible pathway to ground-level play components
Accessible pathways within the play areas
Handrails with appropriate grips
Advocate for ADA Compliance
If your child's public play area is not safe and in ADA compliance, contact us today!
Comments
comments